BIG thank you, all participants of the BIG4 Kick-off!
We held our first all network meeting, with all students having a chance to meet each other and every BIG4 supervisor. The meeting involved a variety of scientific activities and social events including presentations of each individual BIG4 project, talks about BIG4's fellow's rights and obligations, ITN financing rules, and network work packages. Finally, ITN fellows had a workshop on museum entomological collections, their management and curation. As practical exercise, they successfully digitized ca. 1/3 of the Cerambycidae collection of the Natural History Museum of Denmark.
All in all, it was a great opportunity to strengthen working relations among all members of the BIG4 consortium and wish all student fellows good luck in their projects.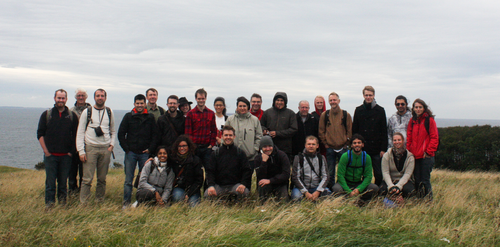 More images and video will be coming up!